The firm was established in 1982 by Noel Hughes who created its foundation as a client focused specialist firm which offers sound and expert advice.  The office is proud to advise the Garda Representative Association and the Representative Association of Commissioned Officers since its inception.   Noel was later joined in the 90s by the late Tom Murphy who brought an enthusiasm for the law and Hughes Murphy was created.  The practice grew from strength to strength establishing itself as a leading law practice in the heart of Dublin City Centre.  The firm is now headed up by Noel's daughter Liz who has continued to develop and grow the practice and who is supported by a team of specialists who make Hughes Murphy what it is.
Graduating from University College Dublin with an honours degree in Law (BCL International), Liz joined Hughes Murphy in 2006 before becoming Principal in 2012.
Liz is a Garda Representative Association (GRA) Solicitor and specialises in advising members of An Garda Síochána on all aspects of internal discipline and investigations conducted by the Garda Síochána Ombudsman Commission.
In addition Liz is also the Solicitor to the Representative Association of Commissioned Officers (RACO). Both Associations have been set up by Statute and both bodies come within the jurisdiction respectively of the Minister for Justice and Equality and the Minister for Defence and Liz advises members on any aspect of their employment relationship, entitlements and grievances.
Given the constant interaction between these disciplined forces and the State, Liz can advise members on the lawfulness of decisions and actions which impact upon them and which are imposed, by way of an Order, from Senior Management or higher ranking officers.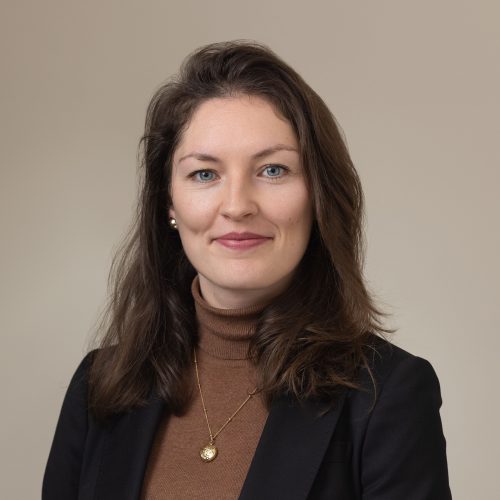 Éabhall joined Hughes Murphy in 2016 and works primarily in the Litigation Department. She has a Bachelor's Degree in Law & Irish from University College Cork and an LLM in International & Human Rights Law from University College London.
Julie joined the firm in 2001 following the awarding of a Bachelor of Law and Taxation Degree. Julie is the head of our conveyancing team since 2007 and advises clients in relation to all property related matters. Julie also deals with Garda Compensation claims and has extensive experience in relation to all aspects of Garda Compensation claims.
New to the team - Bio to follow
We will provide you with a friendly and personal service
We believe your file is yours and always yours
We will return all telephone calls within 24 hours
We will review your case every six weeks and update you on the progress of your file